GREEN FINGERS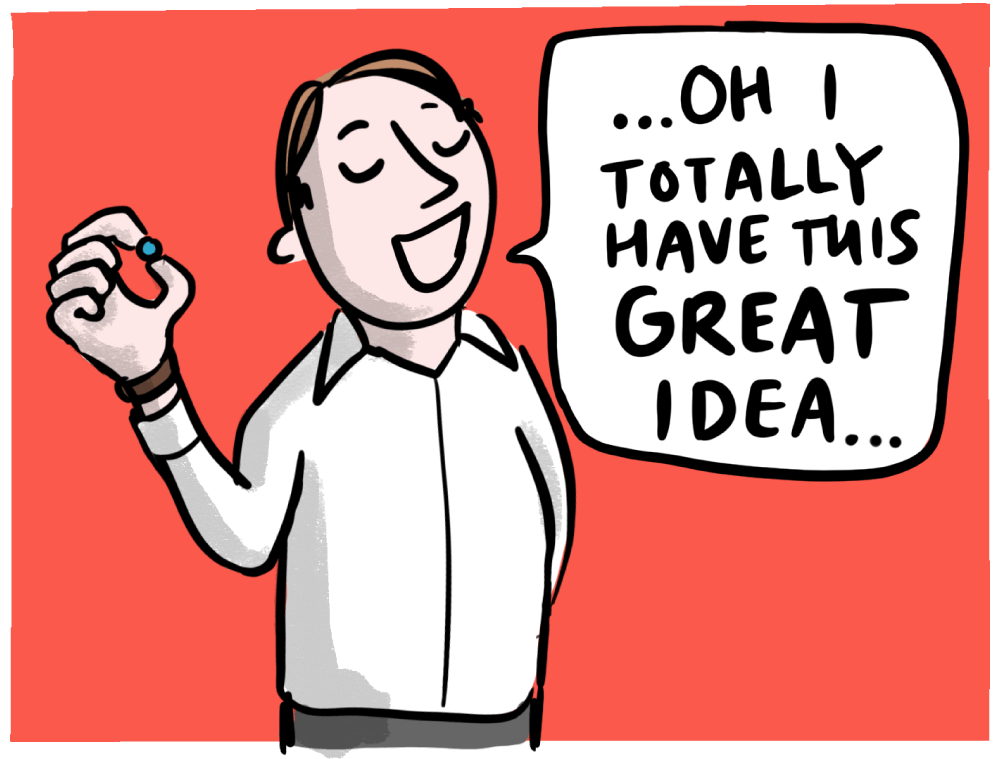 My great idea - by Bryan Mathers
Talking it up
It has come to my attention recently that when we talk about ideas, we tend to describe a whole finished concept. It's wrapped up, delivered with a bow and ready to go.
Here is my big idea: the impactful outcome.
I guess there is some sense in thinking about it this way. The idea feels bigger and more complete than it is - so it just might get the buy-in and momentum that it needs. It's like reading the dust-jacket of a novel, and getting the gist of a book. But in the end, it's just another sales technique.
I like to see an idea as just the beginning. Like the first line in a game of

Consequences

.

A

nd I

try

to trust the process to get me to a point where the output is abandoned (artist speak for something actually being finished…)




Playing the Eejit
One of the best aspects of my self-made-up job is that I'm continually being educated by my clients. I get to play the eejit, whereby I'm interested in everything but know very little (which is often quite true!). I'm the external person in a meeting who gently bypasses the internal authority, and requires questions to be answered and things to be explained using simple external vocabulary. This is both cathartic for the client and very useful for gathering ideas that wouldn't ordinarily present themselves.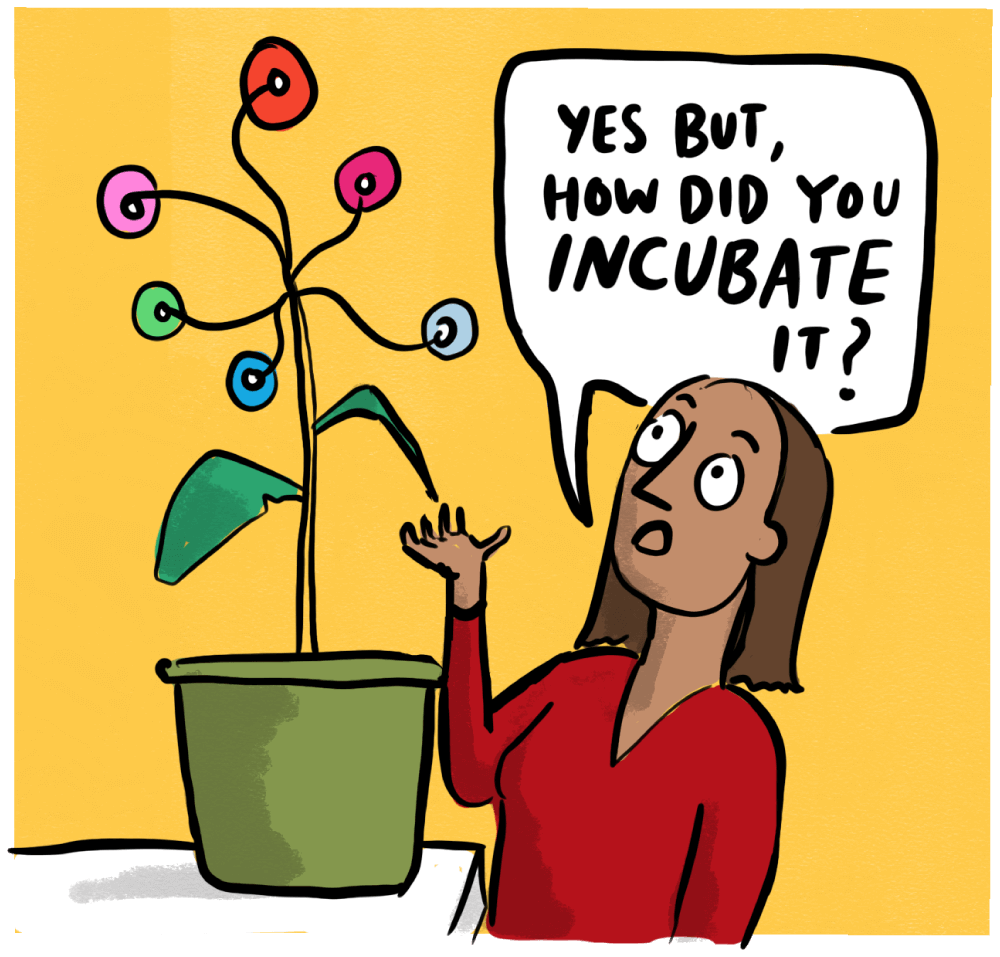 How did you incubate it? - by Bryan Mathers
A conversation between a few people can be such a rich mulch for the seeds of ideas. Just enough structure and focus, but still having space and permission to explore an avenue or cul-de-sac that emerges in the dialogue. But in the end, ideas are cheap. The real trick is knowing how to grow them. As they say, a penny on the seed, a pound on the soil...
Collaborative Creative Cartoon Committee
A number of my clients work hard to influence EU policy on plastic pollution. So I've often had the privilege of tuning in to activists who are extremely knowledgeable about topics such as chemical recycling, fracking, compostable plastic, plastic in menstrual items, greenwashing, the vast lobbying power of the PetroChemical industry (plastic is another uncontrollable petrochem problem child after all…)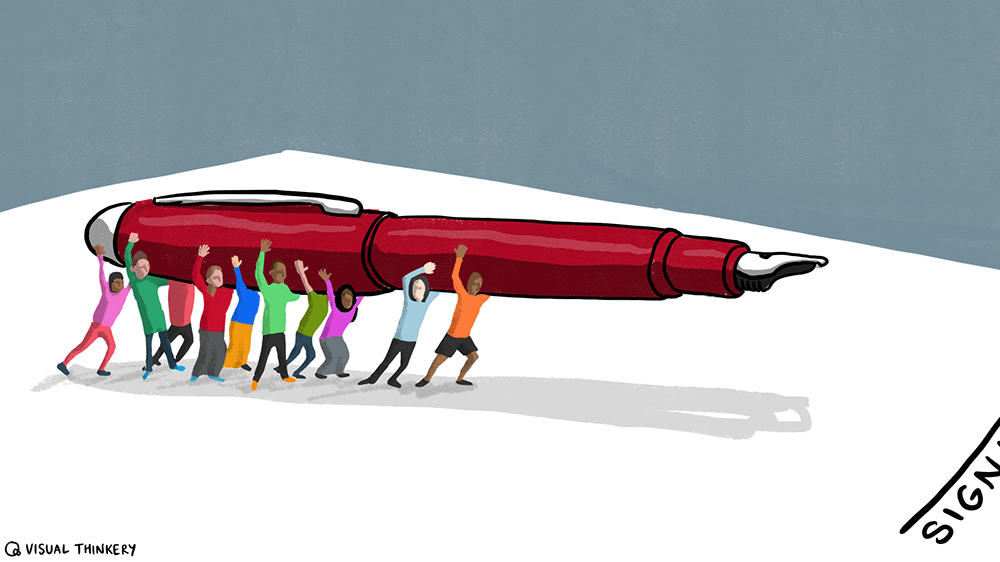 The Heavy Pen -

created for BFFP

- by Bryan Mathers
The UN Intergovernmental Negotiating Committee (INC) on Plastic Pollution have been meeting to thrash out a Global treaty on plastic pollution. This has the potential to be a very good thing indeed. So far they have had two big meet-ups - in Uruguay and Paris. It's a mixture of government representatives, civil society groups, scientists and rights holders. And of course a
wealth
of lobbyists.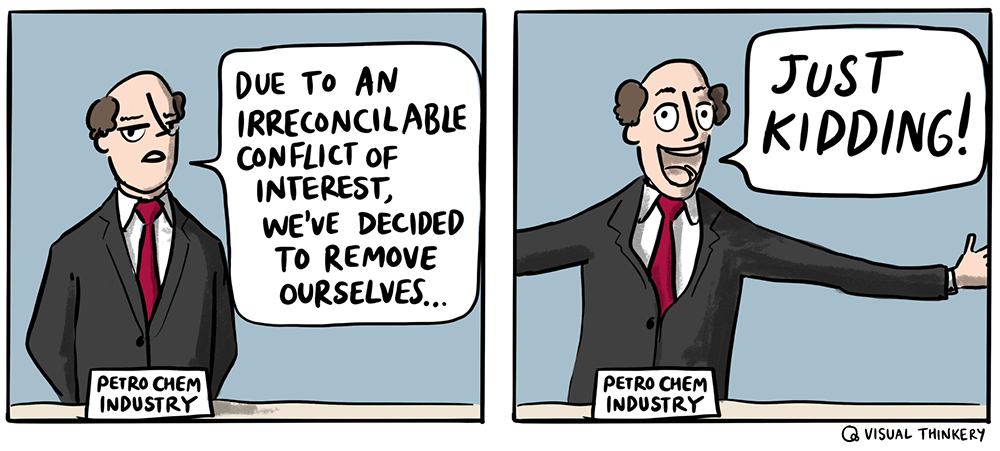 Just Kidding! -

created for BFFP

- by Bryan Mathers
My client asked if I could create cartoons as the week-long conference unfolded. I'd be connected to the network of activists through WhatsApp in order to get feedback from people both at INC and beyond.
There are a number of pitfalls with this approach:
Design by committee tends to produce the lowest common denominator.

Whatsapp messages are barely a conversation. No body language, hastily written comments, and insight lost in translation.

At some point someone will describe a picture in their head and suggest you draw it. (this is not necessarily a bad thing - it might be quite helpful - but it's back to the idea as a finished thing rather than inception.)
To overcome these, we installed a point person. Someone who I could talk with directly, and who was able to make the final call on the direction of a cartoon. Someone who could poke others for opinions, but who already had working relationships with most of the people in the group.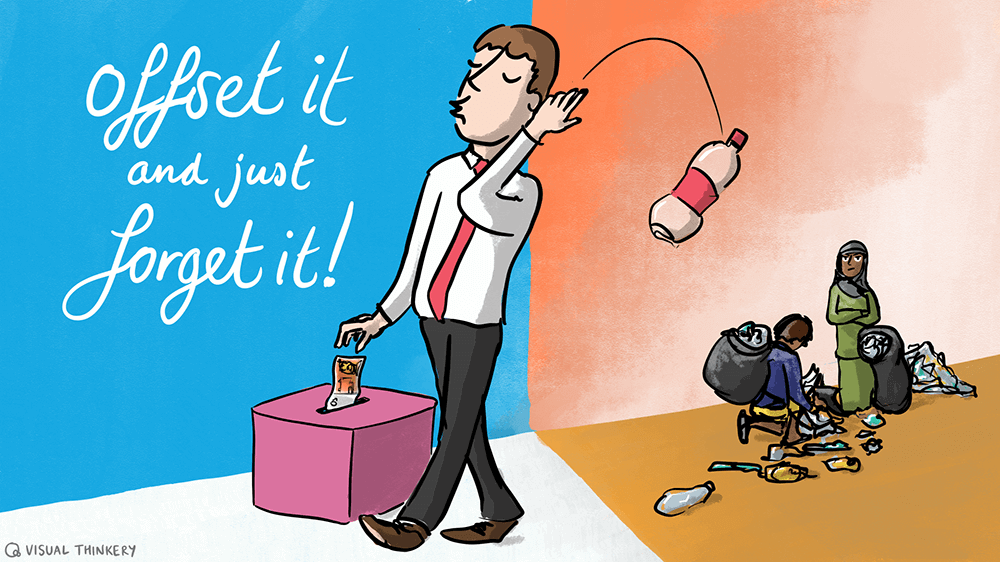 Offset it and just forget it - created for BFFP - by Bryan Mathers
The other thing that served us well was the briefing paper designed to get everyone in the network up to speed and on message from day one. I was able to use this well crafted briefing to create a barrel-load of initial sketched cartoons, that we could then lift and shape as the week progressed. Some ideas came from these policy demands - whereas others related to the tactics of the conference itself.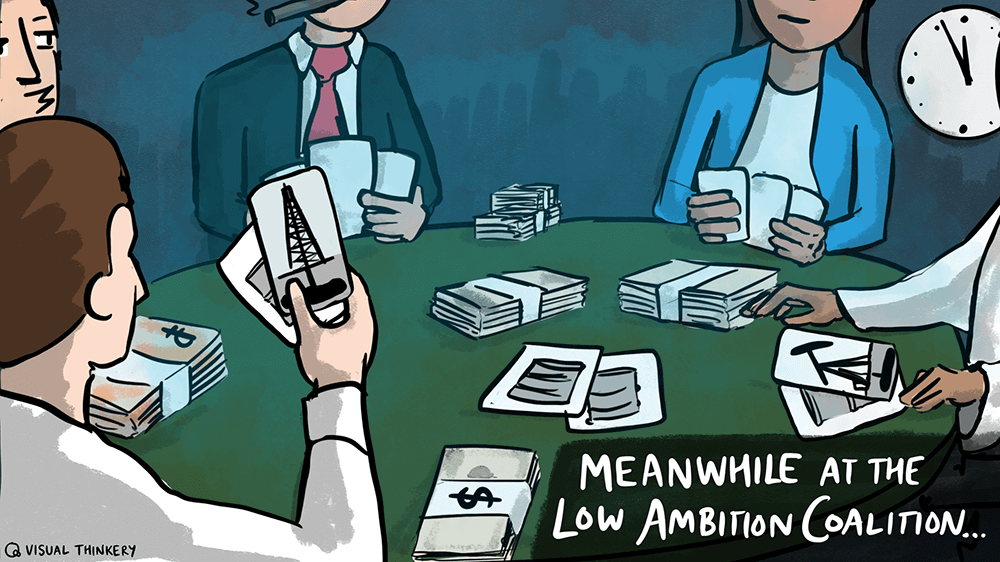 Low Ambition Coalition - created for BFFP - by Bryan Mathers
I wonder about process a lot. As a cartoonist, first I must find an idea. Then I can follow the process and wonder it into existence. Something that seems insignificant at first, can be developed with the help of humour, or story, to create a sideways glance at a parallel world.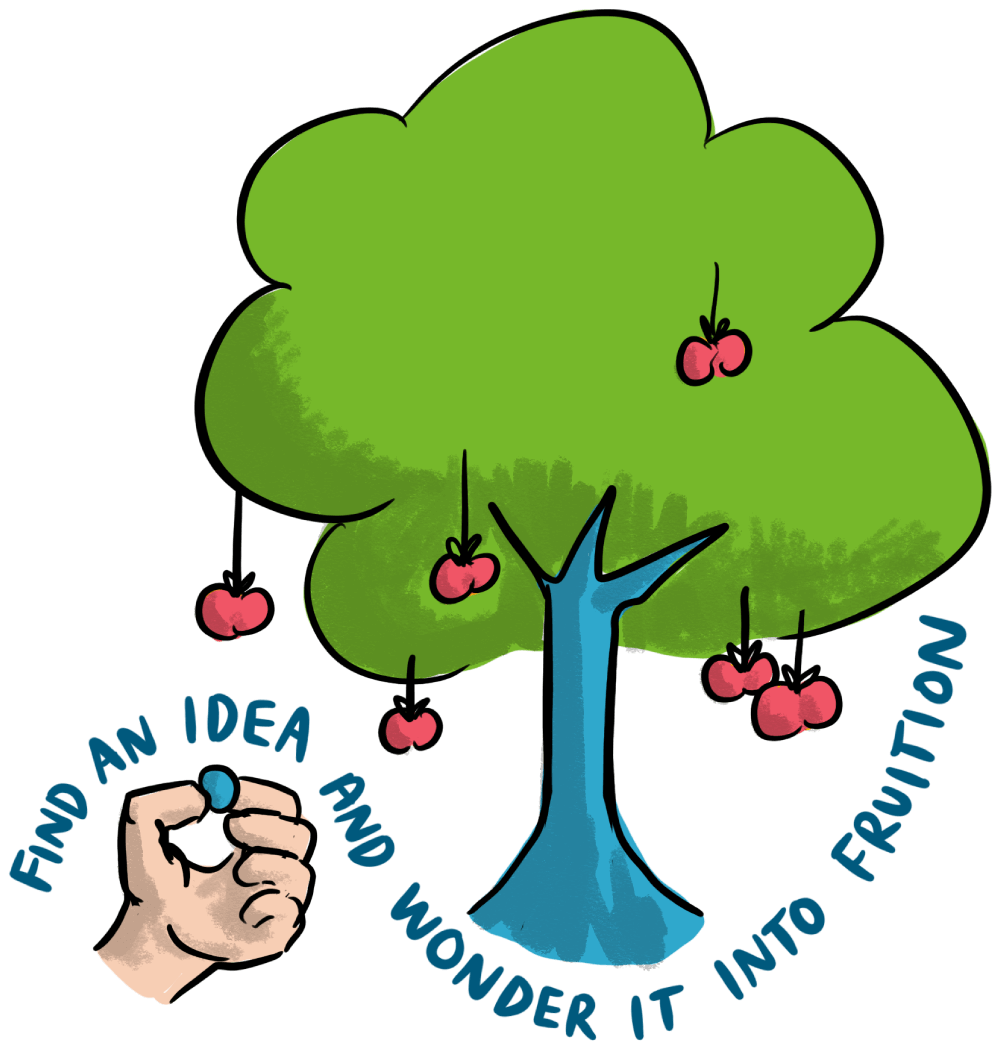 Wonder - by Bryan Mathers
NORDIE ZINES
The Muddlers Club is the third Zine from my Ulster series
The Patchwork Province
and it is out now!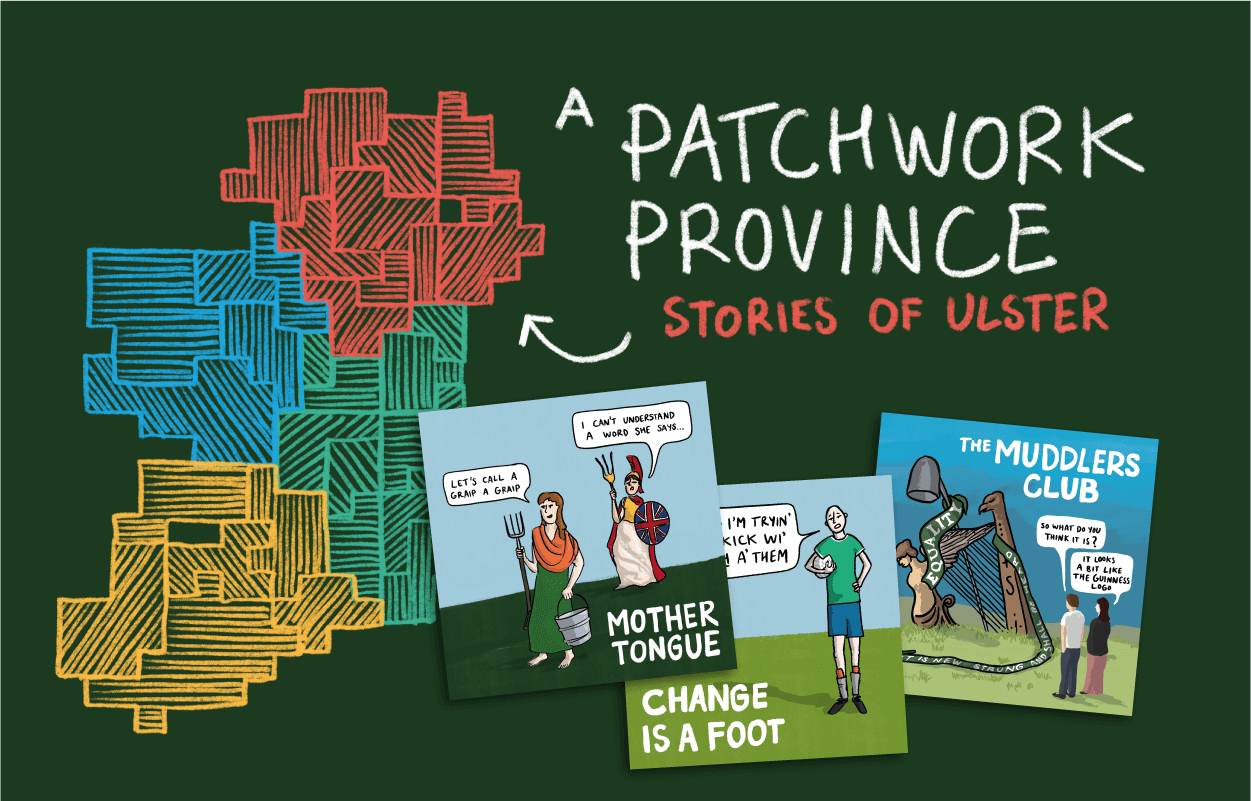 It's packed full of cartoons about asking questions, local history and radical Presbyterians (who knew?).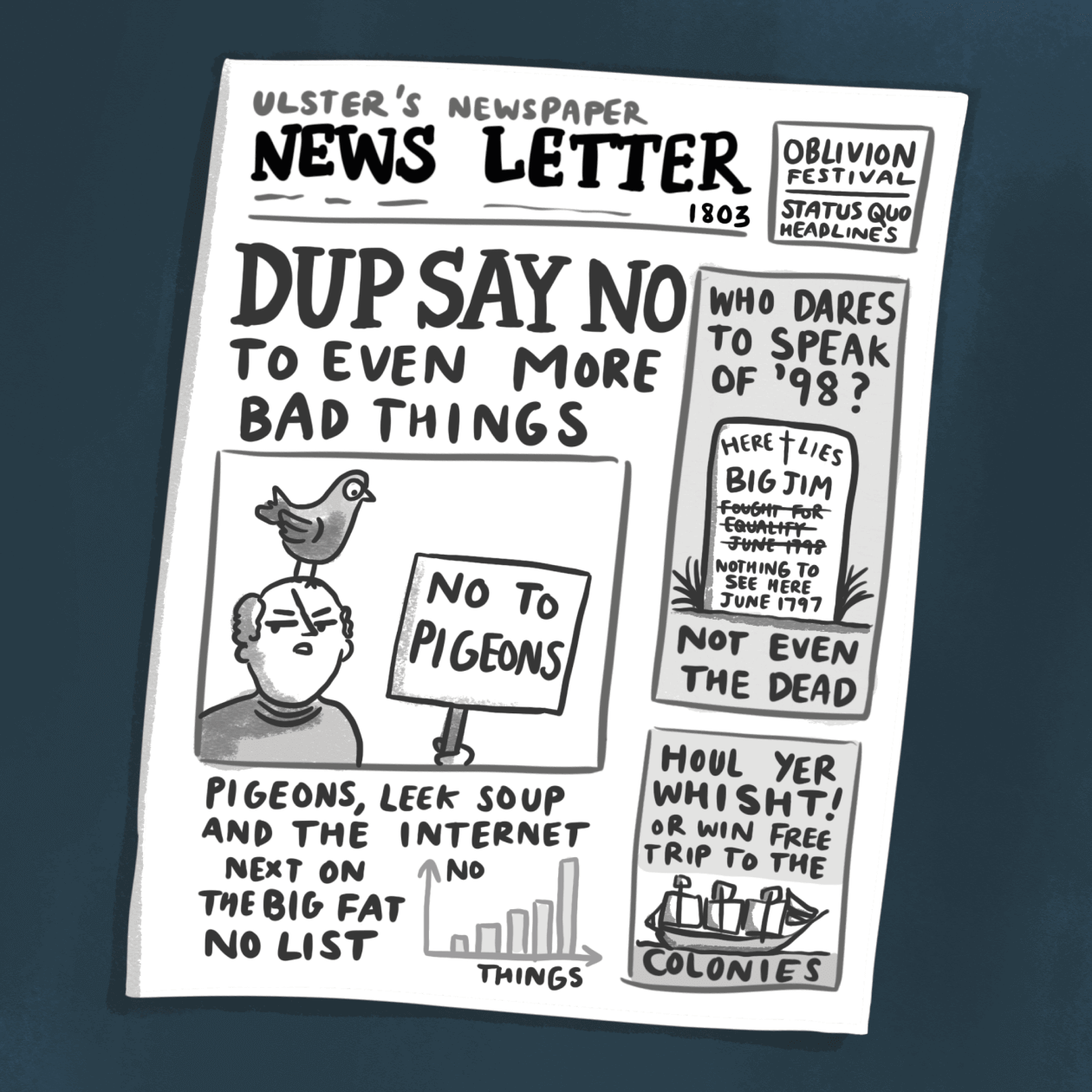 There are only 100 individually numbered Zines in this limited edition print run...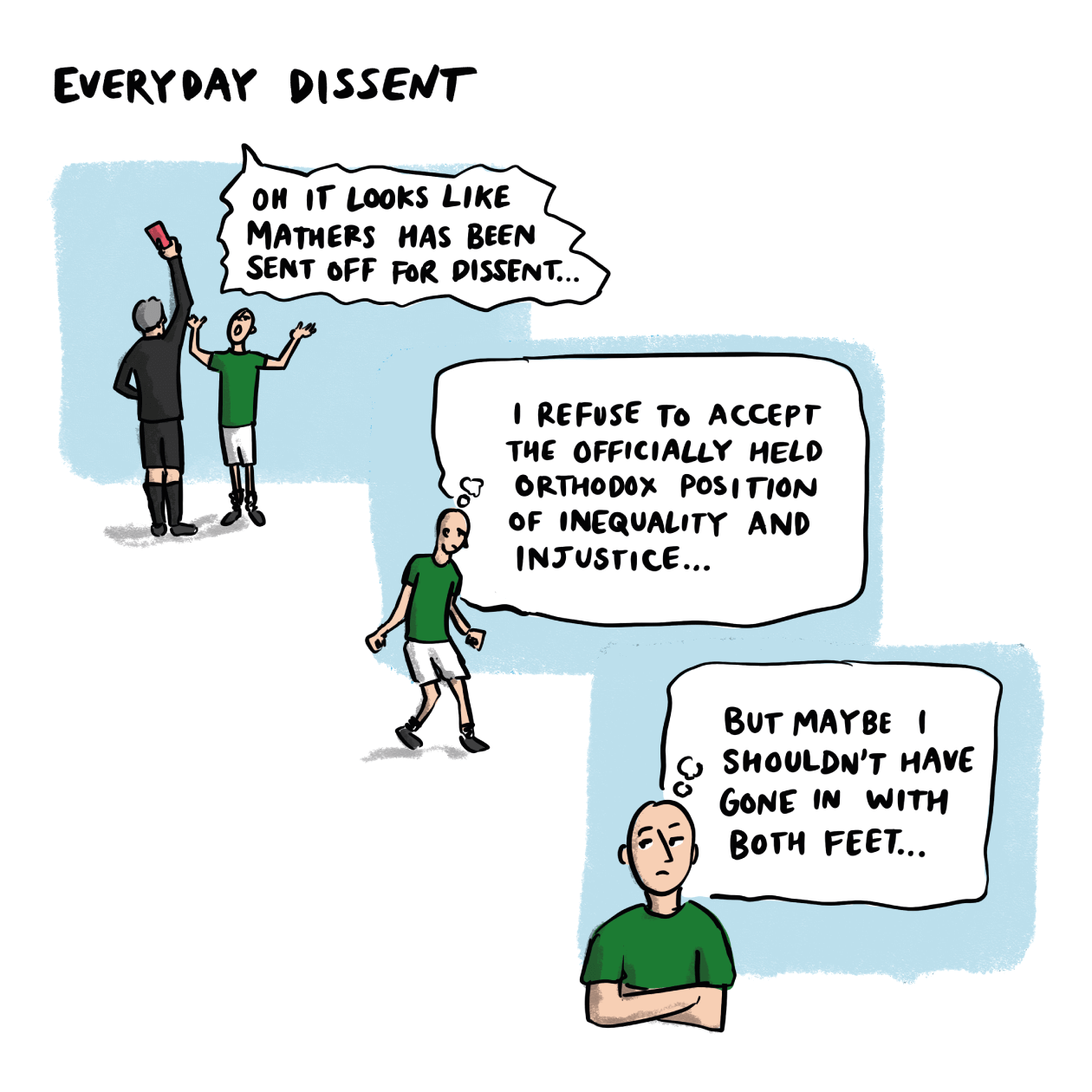 Did someone say Limited Edition Stickers?
I know how readers of this missive love a well made custom sticker. Well, if you order the Muddlers club by the end of June, you'll also receive a special Muddlers Club sticker (featured below) to stick on your journal, your laptop, or right in the middle of your TV.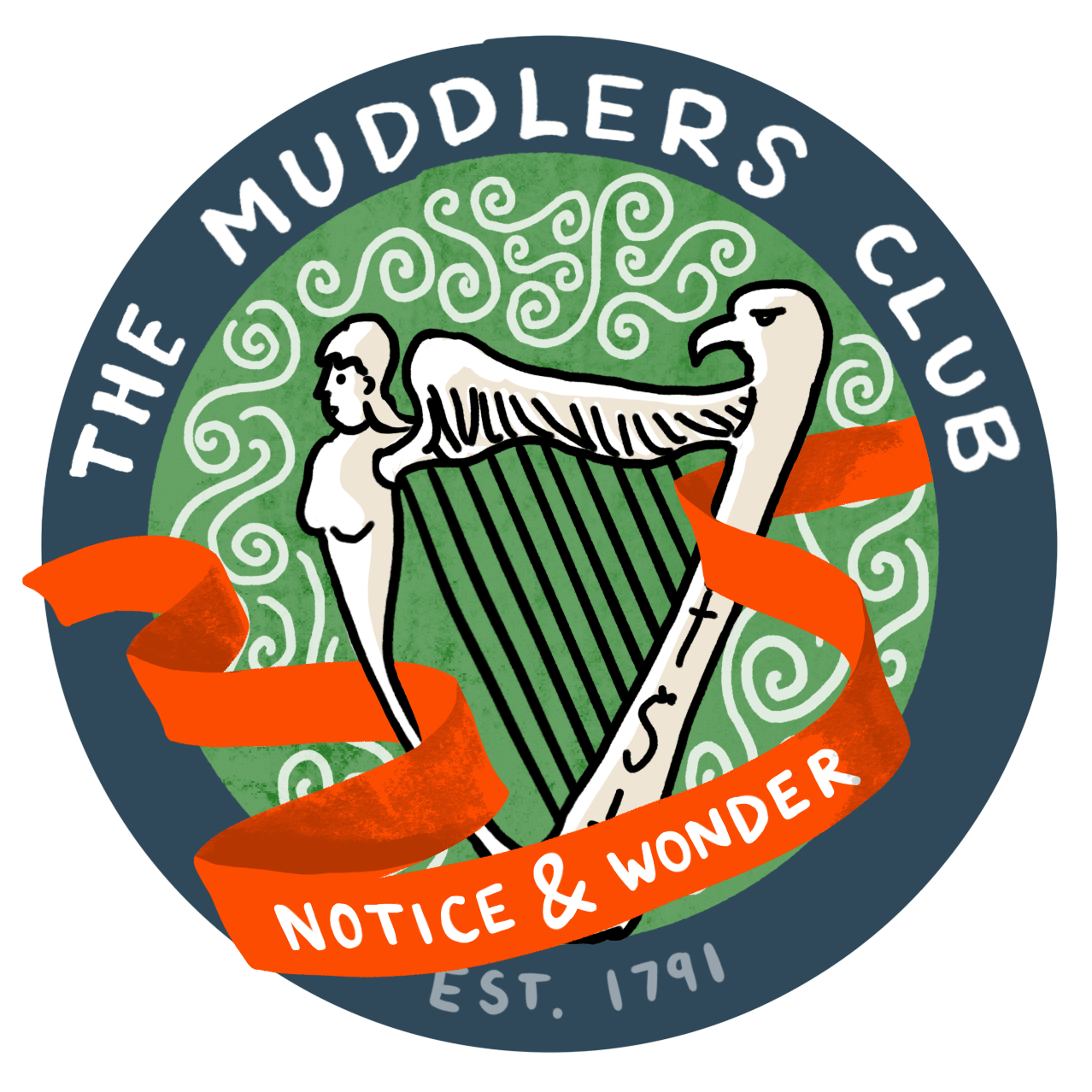 I salute you fellow Muddlers!

You are receiving this visual newsletter because you are very sensible and signed up for an occasional dollop of Visual Thinkery, at our website,
visualthinkery.com
.
If you'd like to send us some thoughts, just hit reply to this email. :)