The theme of the OER20 conference, which was moved online due to a concern over too many good people being in close proximity to each other, was Care in Openness.
Somehow, the craziness of having to take a 900 person conference online with only two-weeks notice provided a creative constraint in which the conference pivoted and thrived.
I did have a mind to create a remixable soup can, so that people could distill their own flavours. Yum! However, one of the best parts of the whole show was the Quilt of Care and Justice, crafted by Frances Bell. A real quilt! Obviously, in these strange times, real things have been largely banned, if it involves more than two people getting physical. But the quilt going underground only made it stronger.
I immediately diverted all my
REMIXER MACHINE
resources to allow participants to add their own photo square (or hex) digitally (you still can, dear reader!). While that was all great, it wasn't a PATCH on the real thing...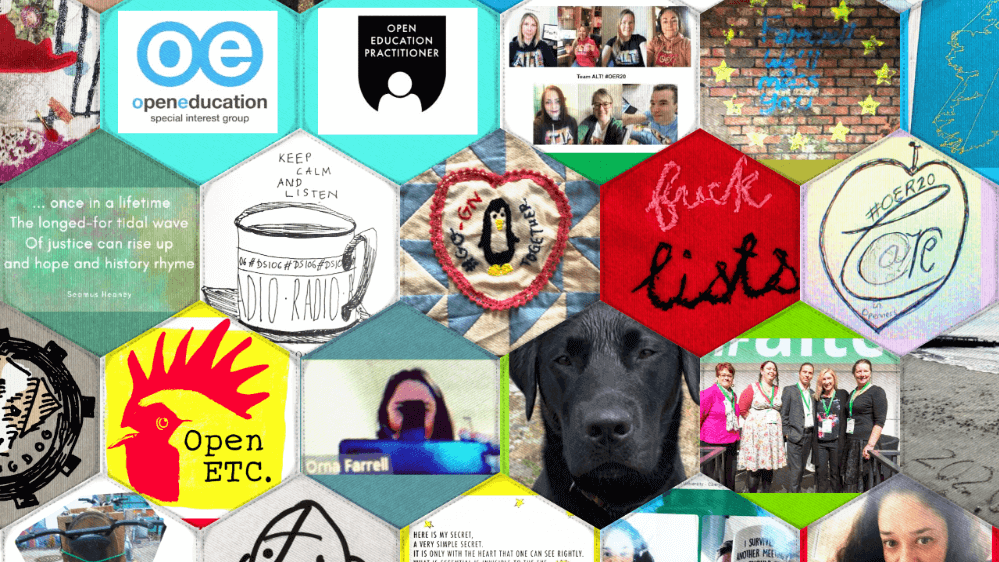 Your friends need some thinkery too, right?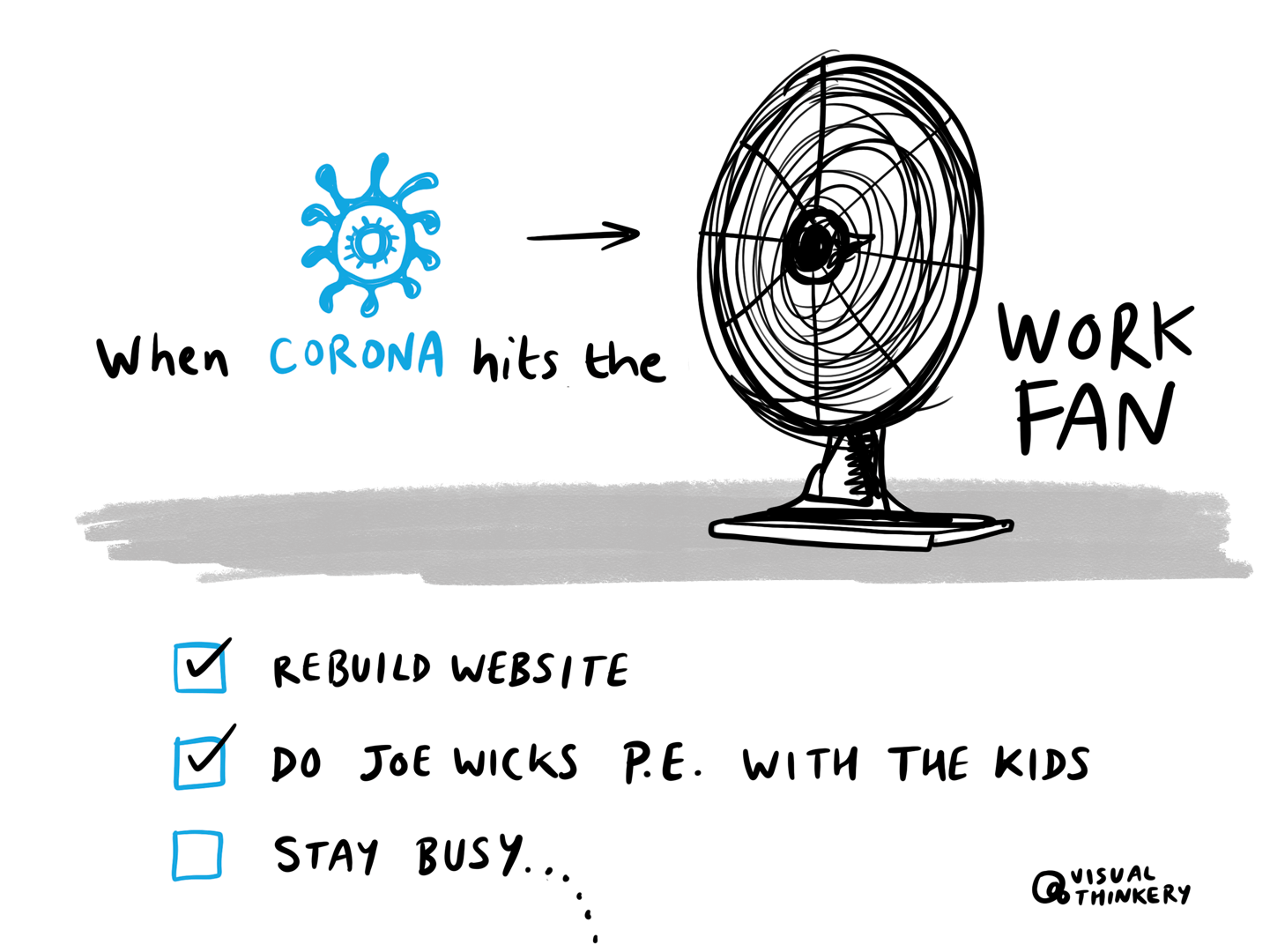 ( * ) Coronavirus that is... I don't know about you, but I'm in the middle of my most productive unproductive spells ever. Whilst my Visual Thinkery work has all but dried up as the world tries to get back on an even keel, I'm knee-deep in the list of those other things I've put off for years, due to …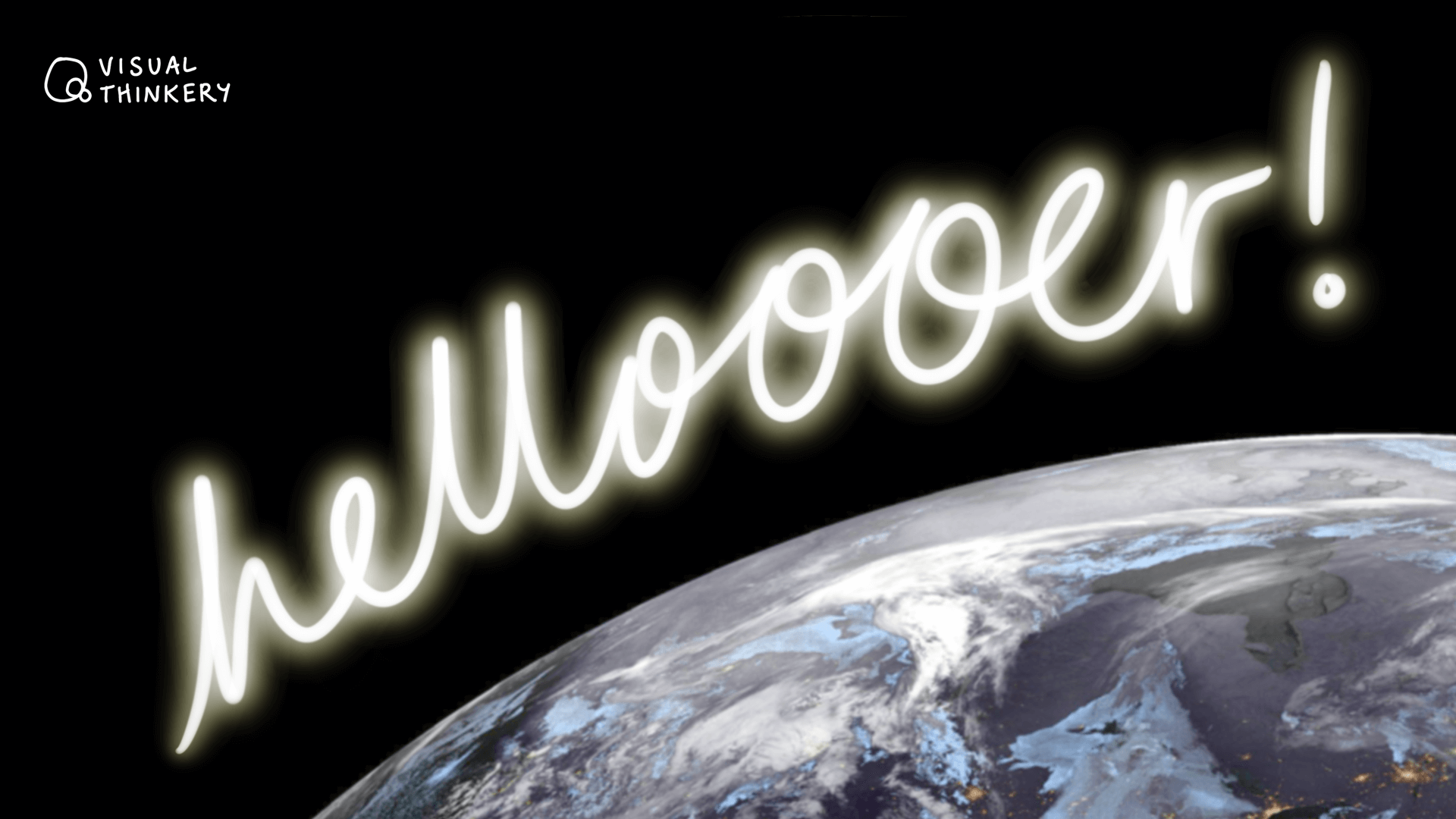 I doff my hat to the team that can turn a face-to-face conference into a meaningful online one. Having said that, the ALT/OER20 team are pretty well positioned to do just that!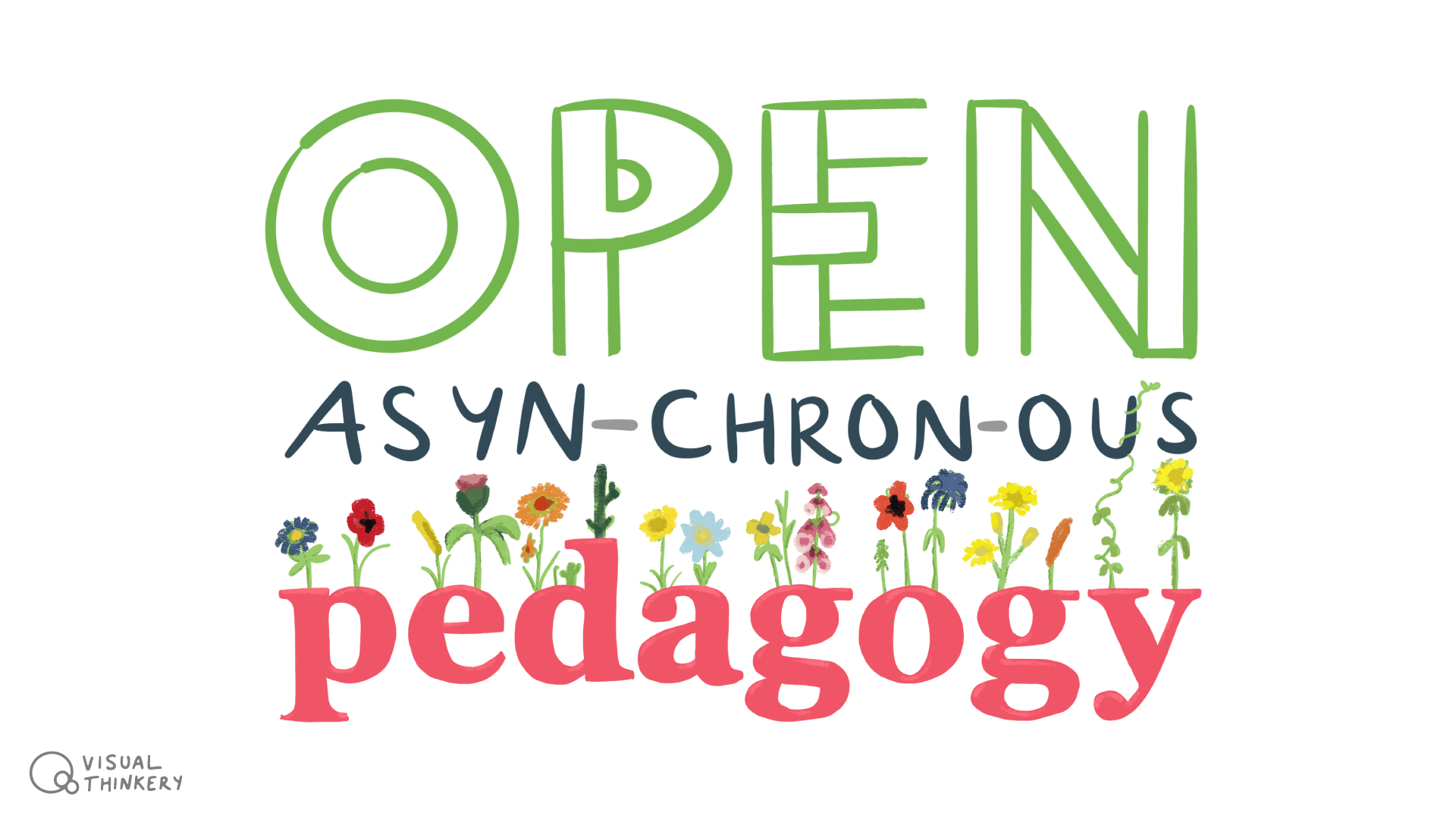 These are pretty weird times indeed. There's lots of discussion around taking schools online, as we head further towards social lockdown. For most, that's a new thing - but there are those that have been practising this art for a long time. And as ever, it's not about the technology, but the pedagogy... This is a visual remix of a …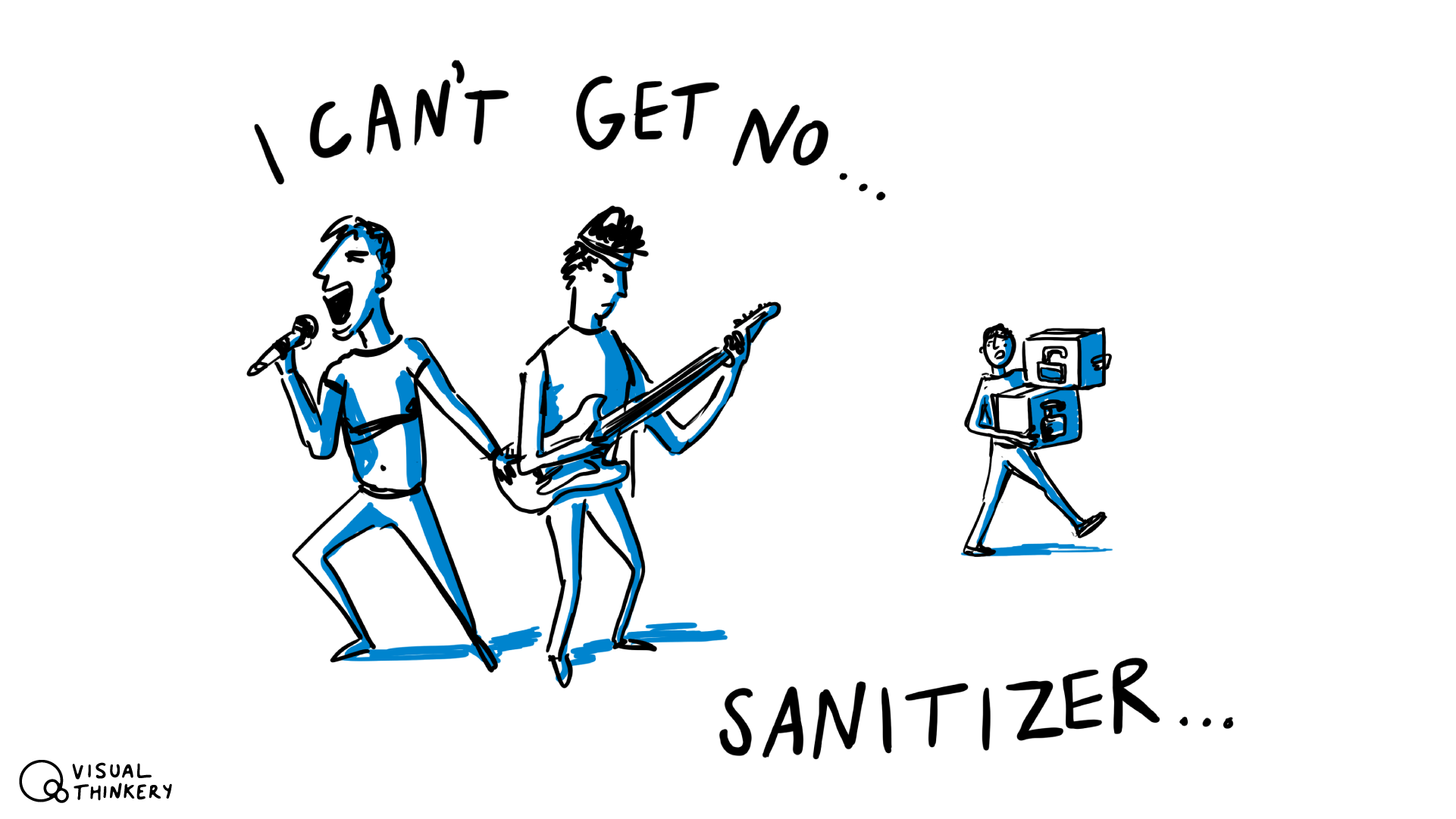 When I'm watchin' my TVAnd a man comes on to tell meHow clean my hands could be... Hey, hey hey...
AND FINALLY
If you have a project that needs visual goodness so that people can actually SEE and FEEL it, just hit reply to this email and tell me all about it...
You are receiving this visual newsletter because you signed up for an occasional dollop of Visual Thinkery at our website,
visualthinkery.com
.